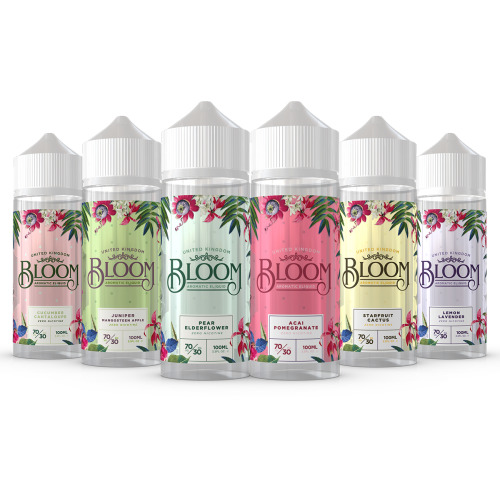 We all have different tastes and pallet's, so to find a vaping flavour that suits everyone is near impossible. One man's sweet vanilla taste is another mans sour, face pulling nightmare.
There are a dazzling array of different vaping liquid flavours on the market and while you will be mindful of the costs, some premium flavours deliver that stronger taste, while the cheaper brands can be more subtly flavoured.
So with our wealth of experience and customer feedback, and having worked with the extensive range of flavours that we stock at PK Vapes, we will attempt to identify the more popular ones for you to try.
Flavour Sensations
Here we go!
Fruit pastilles: One of the most popular flavours and maybe because it delivers a taste of childhood memories, while you partake in a very adult pastime
A riot of mixed flavours with an intensity that is also rather smooth.
Sweet taste with no added calories.
Dark Cherry: No mistaking the singular flavour of cherries. Vapers love the sweetness and frutiness on that first inhale, and then detect a little tartness that compliments the overall flavour.
Definitely a comforting vape, that feels a little indulgent.
Tobacco: If you're a beginner at vaping this might just be the perfect blend for you. As you attempt to mask those cravings, a hint of tobacco taste and flavour, will definitely calm the nerve ends and trick the taste buds into believing they are getting something else.
You will probably move on to more subtle flavours, but a great starter.
Dragons Breath: Now don't panic, you are not going to sear your tonsils. It's a perfectly blended medley of tropical fruits, such as Kiwi, Dragon Fruit, melons and sweet pear.
That burst of intense fruity flavours in both the inhale & exhale might remind you of a holiday or holiday dream.
Bad Blood: Another creative marketing name that at first sight may make you cringe, but don't worry, it's not a vape for Vampires.
A delectable blend of fruity ripe blackcurrants and refreshing mint delivers not only a rich dark colour, but an intensely satisfying vape that can be enjoyed all day.
When customers visit PK Vapes shop in Belfast, we often smile at their first reaction to the name. But it's one of our most popular vaping liquids.
Apple Drops: For anyone who has enjoyed a shisha in the past, they will bear testimony as to how well the rich flavour of Apples can be enjoyed in a smoke. We are pleased to say this vape flavour reflects all of that and more.
It has a little candy undertone that enriches the Apple flavour and delivers a smooth almost luxurious vape. Tastes buds get very excited.
Banana Shake: Almost like a visit to McDonalds and purchasing a milkshake, this vape flavour is steadily growing in popularity. A creamy banana flavour that delivers a soft, lucious vape with that hint of the tropical.
Very popular with ladies.
Closing Flavours
Now we know there are so many we have missed, strawberry, raspberry, vanilla, chocolate etc etc.
But it's that wealth of flavours and flavour experiences that make vaping today so much easier.
At PK Vapes in Belfast we constantly review our flavours and listen to customers demands. Always happy to advise what's trending and you can be assured of a premium quality vaping liquid.
Enjoy.