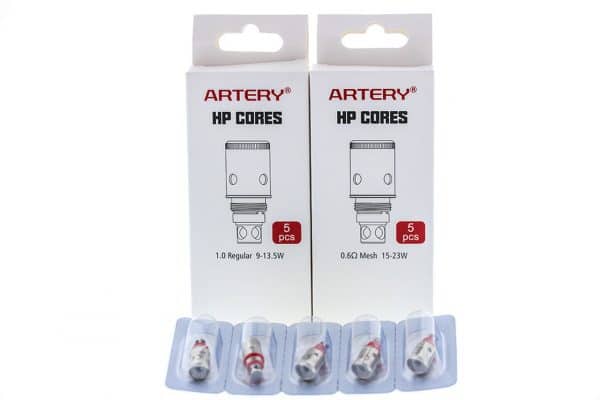 Knowing When To Change Your Vaping Coil
If you're new to vaping or even if it's been part of your life for many years, knowing when to change your coil is often a subject that promotes a variety of theories.
In this handy blog we will take you through a few things to be aware of and the best advice from industry professionals like PK Vapes in Belfast.
We All Vape Differently
Although it's a broad statement, it is recognised that most people who vape need to change their coil every 2 to 5 weeks. It's difficult to establish an average as the number of times you use your vape and for how long.
As the coil is a vital integral part of vaping and your vaping equipment, it makes sense to keep it well maintained, clean and replaced when required. We all love a sweet taste and having a taint on your vapour will literally leave a nasty taste in your mouth.
Signs To Look Out For
With all of us vaping differently and average coil change time is hard to define, but there are some signs to look for, so read on.
If you get a gurgling sound emitting from your vaporizer there can be a number of reasons, but most will be linked to the vape coil. Your e cigarette should not be making those sounds and its normally a clear indication that the coil is functioning incorrectly.
Now the swiftest way to check is to simply replace the coil and if the sounds cease, then its problem solved, but if it still continues then further investigation is required. PK Vapes in Belfast are always happy to take a call and offer expert advice if you're running out of fault finding ideas.
It is however fair to say that after an extended period of use, if you start to hear the gurgling sound, it normally means "coil replacement time"
Another clear indicator of failing coil quality is when your lined up to enjoy your first sweet hit and all of a sudden you start to get a burnt taste in your mouth.
This is a very reliable indicator that your coil has an issue and probably needs replacing. You can try different liquids like many vapours do, but no matter what liquid you use, if the coil fails or gets gummed up, then the burnt taste will hit you.
It goes without saying that the smart move is to replace it asap before the experience gets any worse.
Fast Coil Burnout
We have listed some average coil longevity times, but if you're getting nothing like that kind of coil life it may be that those oh so sweet liquids are diminishing your coil.
If your liquid is sweetened with a substance called sucralose as well as those heavenly sweet candy tastes, it could be the caramelization of sucralose that is creating a residue, adhering itself to your atomizer coil
As that becomes thicker, your coil performance drops.
And Finally
If you are looking to extend your coil life then follow these handy tips and hints, and enjoy a smooth longer vaping experience.
But if you're ever unsure, drop into PK Vapes in Belfast for some expert advice and a chat.