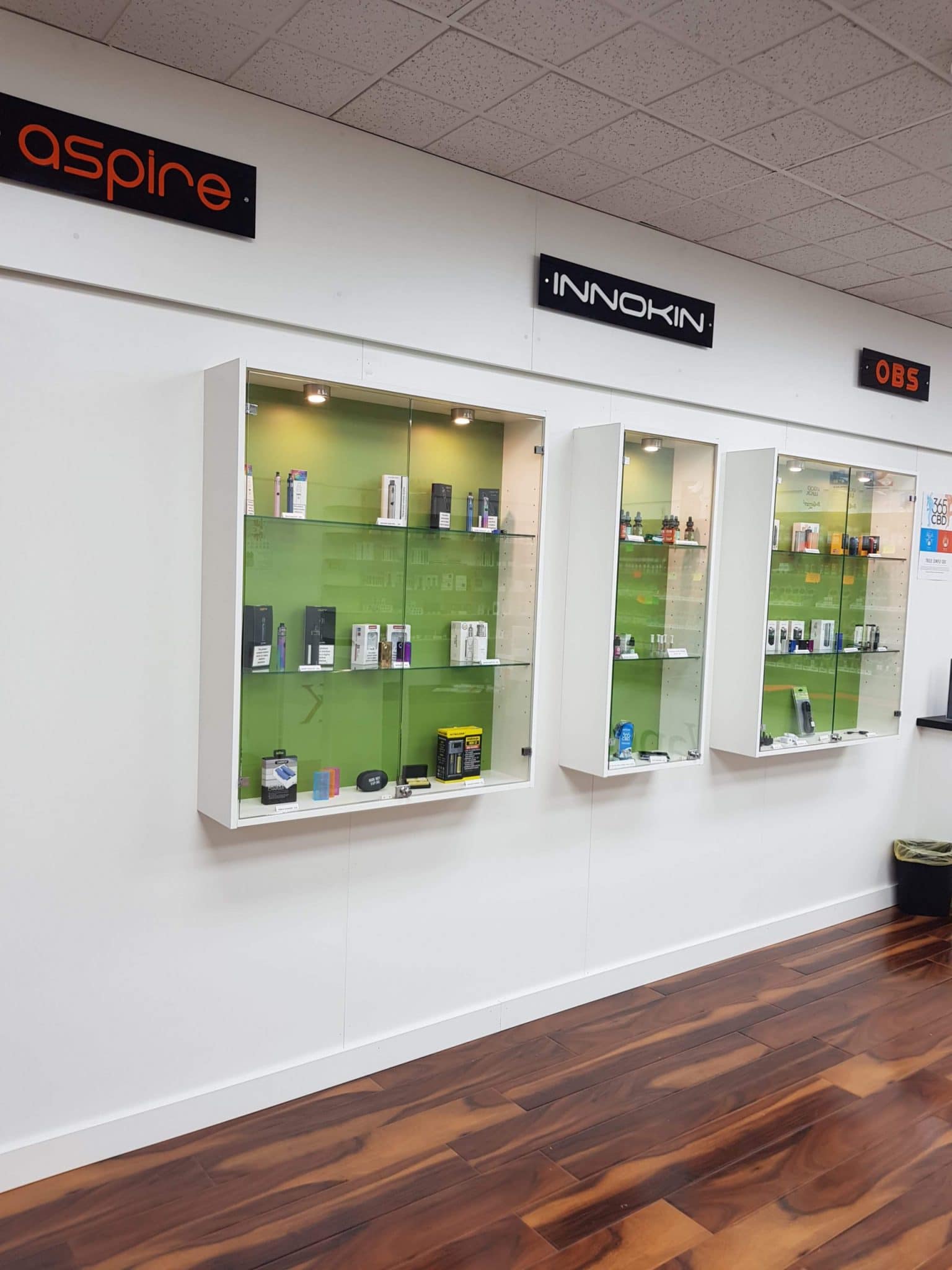 The Differences Between E-cig, Vape pen, Vaporiser, Box Mod?
If it's one area that tends to lead to a little confusion among the vaping community, and certainly newcomers, it's the mixture of terms and terminology used to describe vaping equipment.
So we will attempt to clear away some of the mist, and clarify if meaningless jargon has now beset the industry, or do these terms reflect a significant difference in the various vaping devices.
Read on.
What Is An E-Cigarette?
To some the term e-cigarette seems less refined than "Vape pen" and gives a more direct link back to the very item you have made the life changing decision to quit from.
In conversations you will receive a variety of answers to the question, is that an e-cigarette or a vape pen
The reality is that the general term describes a device that functions as a vaporiser. Simply put , it changes e-liquid into a vapour that can be inhaled as a cigarette substitute.
But there are differences in the way the liquid is held and then administered to the coil. The two types are described as closed system or open system devices.
A closed system will deliver the e-liquid via a cartridge or what is known as a liquipod. This is a sealed unit and inserts into the vaporizer with a simple click
An open system can be refilled manually with any compatible liquid. Customers at PK Vapes in Belfast are confident with both systems and it's down to personal choice, and if you want to stick with particular flavours or experiment.
What Is A Vape Pen?
This is where confusion can reign, as some use the term Vape pen when describing an e-cigarette, on either system of liquid dispense.
However Vape pens in general tend to be smaller, compact units and operate the closed system of dispense.
They can fit easily into a handbag or your jacket pocket, so they are a little more flexible than larger e-cigarettes. With a number of different types to choose from, be careful when purchasing refills as a large number are only compatible with a particular liquid pod type.
What is a Box Mod?
A box mod is often referred to as the professional valpers device of choice (sometimes referred to as a vape mod). And it is true that the majority of these tend to be used by more experienced vapers, but don't let that put you off, and PK Vapes in Belfast are happy to offer advice.
In general they are determined by size, as they tend to have larger battery compartments for longevity. You will also find that the mouthpiece is wider and therefore the overall size is substantially bigger than a standard vape pen and many e-cigarettes.
That larger battery compartment delivers a powerful performance, but many experienced vapers prefer the box for a greater margin of control and customisable features or settings.
The reason why these units tend to be used by experienced vapers is that not only do those people know their requirements by years of trial and error, but also have a greater understanding of vaping products and liquids.
So Which One Is Best?
Like all things in life personnel choice is a key factor, don't go rushing out to buy a box if your a newbie to vaping, as invariably you will end up with a less satisfactory experience
Start slowly as a newcomer with a simple vape pen or e- cigarette and find your levels of personal taste, liquid strengths and flavours.
Help is always available at PK Vapes for those who need it.